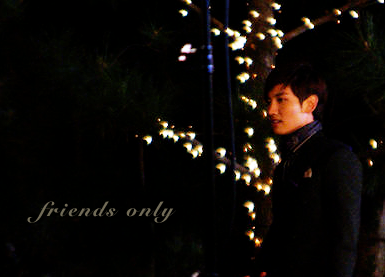 FRIENDS ONLY !
basics:
» type like a normal person
» im a fangirl so that means most of my blogs will be filled with fangirly stuff - if you can't handle that, then dont add me
» if you're looking for my graphics, they're all over at
intoxicatedglow
now. the old stuff is still here but the new ones are all over there
im too lazy to move the old stuff over >_>;
» some of the stuff that's posted here - ie. caps that i've made - can be taken but ask first? or comment about it, most of the time im ok with it. just make sure to
CREDIT!
i think that's about it XD;